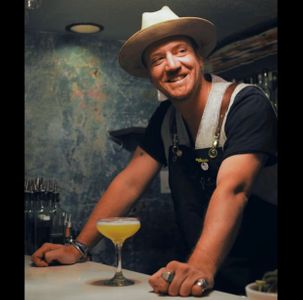 Mark Yawn
Born in Austin, but grew up in Houston I am a Texan through and through. I returned to Austin to receive degrees in Art and Design from The University of Texas and during my time fell in love with the hospitality industry. In my twenty years in the industry I have enjoyed learning at the best dive bars to amazing top tier establishments both in and outside of Texas. Dumont's Down Low, Dive Bar & Midnight Cowboy has allowed for the perfect marriage of just hosting a space for people to have a great time with a beer and shot of whiskey, or geek out with me over some craft cocktails. I am looking forward to creating many more memorable experiences for our wonderful guest visiting our Midnight Cowboy.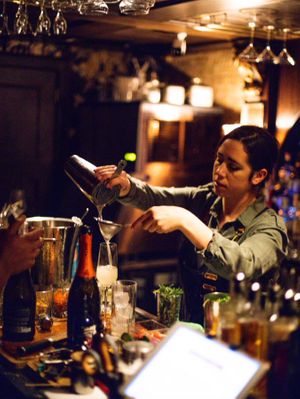 Brittany McMillan
After enjoying the service industry for 15 years in the Detroit area and Virginia, I have truly found my home here in Austin. Midnight Cowboy has always felt like the perfect fit, due to their reputation of commitment to excellence. I am passionate about providing above and beyond customer service, paired with excellent and unique craft cocktails.
It is our pleasure to discuss an existing love for cocktails with our guests, and encourage them to try something new and possibly a little out of their norm.
Looking forward to meeting you at your next reservation!